Katie Jane's Hair & Beauty, Easthorpe, Southwell, UK
74 Easthorpe
Southwell
England
NG25 0HZ
GB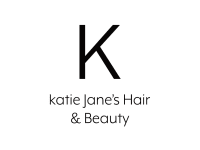 DESCRIPTION:
At Katie Jane's Hair & Beauty we bring the salon experience to you. With over 19 years experience at hand, Katie combines her artistic interpretation, knowledge, and skill with classic, elegant, and modern styles to create the perfect look that best reflects your personality, style and passion. Book now for your free consultation.
HISTORY:
Katie Jane has been working in the hair & beauty industry since 1999. She completed her training with Kieth Hall and has attained a high level of certification. Katie is currently working at specialising in Mobile Hair Services, Bridal Hairstyling and Special Occasion hair.
BIO:
Katie most enjoys serving in her local community. When she is not cutting, Styling or colouring hair and helping people to look their very best, she is likely to be reading a good book and keeping up with the latest styles and trends. Katie currently resides with her husband and four children in Southwell, a beautiful town in Nottinghamshire.
BUSINESS HIGHLIGHTS:
Fully Qualified | Highest Standards | Friendly Atmosphere